Draconis Consulting Links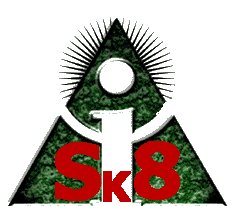 The answer to the question: "Do I search the galaxy for alien intelligence - or skate?" ISC
Automotive gadgets ProMotorCar
Late night weird talk radio Art Bell
Virtual Space Travel Solar System Simulator
See the talking Gorilla! Koko
Bart Simpson's chalkboard musings Bart!!!
Best little radio station on planet Urth WMNF

Multi-language online transations Babel Fish

Duh, what time is it? The Atomic Clock

What's that in the sky? A bird, a plane . . . It's not Superman

A good place to start: Infobahn On-ramp

Big Systems: BS

Some digital photography resources:
Comparometer that views pics from
different cameras side by side. imaging-resource.com
lonestardigital.com lonestardigital.com
digicamera.com digicamera.com
photo.askey.net/ http://photo.askey.net/
snyflcaa.fingerlakes.edu/~ADAMSJA/digcam.html digcam
Curtin's Shortcourses Curtin's Shortcourses
Batteries & Chargers: Thomas Distributing

Digital Photography Review: DPR

---
Techniques for using digital
cameras for scanning
negs/slides and sample scans
home.hiwaay.net/~drcannon/cp950/copysetup.htm copysetup
photo.askey.net/news/article.asp?date=060599&article=001negative.htm negative
Happenstanceproducts Happenstanceproducts
steves-digicams.com http://www.steves-digicams.com/nikon950_samples.html

---
shopping.com, buy.com, hardwarestreet.com, shopnow.com, onsale.com, alix.com,
dcresource.com have some of the lowest prices I found for cameras and stuff.
Compact flash cards start out high, get cheaper as size goes up, then get
expensive again in larger sizes. The sweet spot is 48 megs for $97, right at $2/meg. (as of 12/1999)



Back to Draconis main page

My bookmarks "bookmark.html"